Post by Ryker on Jan 31, 2016 18:47:38 GMT -5
[attr="class","plbase"]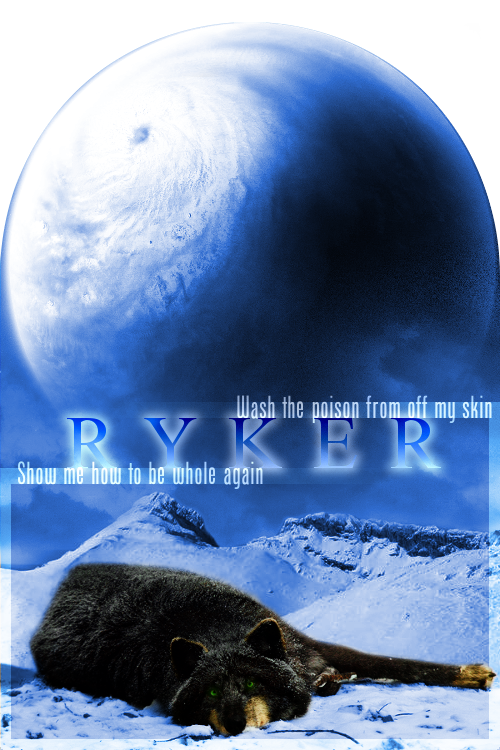 [attr="class","pltxt"]
The trek back through the desert had been long and exhausting, but it was only a matter of time before things came to this. Ryker was tired of the guessing games associated with loner life. Around every corner, there seemed to be another enemy, and he simply could not continue to risk his life. While he had gone through hard times, that did not mean he could continue to live this way. And so the male found himself meandering toward the east. He had heard rumors of a pack that resided below ground; the male was confident that such a place could be a safe haven to him. Out here, there was danger around ever corner. But down below ground, there was a sense of security that Ryker could only wish for. And so the male went out in search of the underground pack, wandering so far as the eastern borders of I'queyer.
Ryker could only rely on his sense of smell to locate the wolves; though there were many wolves that wandered the continent, it was simple to follow the trail of those that shared a mutual scent. The black and golden male could only hope that there would be a place for him here. For all he knew, something had happened between himself and this pack that would keep him exiled, or worse, wind him up in the ground forever. But he was done leaving everything to chance. The scent trail finally led Ryker to what appeared to be a cavern entrance. While it could have been the trail of loners, the male knew better. The traffic in and out of this place was far too high for a couple of loners.
The male ambled in to the rocky alcove, intent to not go far into the pack's home without announcing himself. So the Mackenzie Valley male threw his head back his head, calling to the alpha of the territory in hopes of finally, after all this time, finding a place where he belonged.
---
Tags
:
Severus
Notes
: Sorry, bad post.
[newclass=.pltxt]position: relative; z-index: 200; opacity: 0; transition: all 1.5s ease; -webkit-transition: all 1.5s ease; -moz-transition: all 1.5s ease;[/newclass][newclass=.plbase:hover .pltxt]opacity: .8;[/newclass][newclass=.pltxt::-webkit-scrollbar]width: 8px;[/newclass][newclass=.pltxt::-webkit-scrollbar-thumb]background: #aabfe1;[/newclass]