Post by Severus on Oct 7, 2014 14:45:11 GMT -5
U L T O R I S - P A C K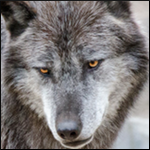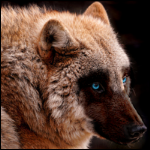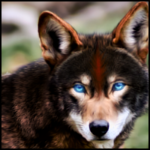 D E S C R I P T I O N
Ultoris is a pack that values the promotion of good fortune and happiness for its members. Led by Severus, it consists of those wolves that have special abilities such as hunting, fighting, or healing. Severus and his entire pack join together to form a team to increase their power. They live by the standard to avenge those that the love and the world they love when it comes to it.
H I S T O R Y
Ultoris was formed when Fury, an Arctic brute with a dream of redemption, came across a unique, underground territory known as Aleru. The male had washed up on the shores of Anikira just a few weeks earlier after his father banished him from Gantotas, a tiny island off the coast of Africa. He desperately wanted to create a pack that would not be solely focused on gaining military power like that of his father, but one that promoted good fortune and happiness for those with special abilities while also enabling these wolves to join together as a team to increase power. After searching the continent for a suitable home for what seemed like lifetimes, Fury came across Aleru, a mysterious-looking cavern complex that would soon become the home of a different kind of pack.

After spending the night within the cave which served as a home for many species of cave-dwelling prey, the brute met Captain. The two got along incredibly well, and with Captain as his Beta, Fury sent out the claiming howl he had always dreamed of. Two canines showed up shortly after the call was made. One was a Tundra brute named Severus, and the other was a Maned female named Widow. These four wolves would go on to be the founding members of Ultoris, and they were committed to avenge anything or anyone who stepped in their way of becoming the best pack they could possibly be.

However, one day, Fury and Captain disappeared without a word. The pack was destined to be disbanded, but the warrior Severus stepped up to the plate and became the new alpha.
B A S I C S
Members: Nine
Lands: Aleru
Alliances: None
Founding Member(s): Fury, Captain,

Severus

, Widow
T I E R - O N E
Alpha:

Severus


Beta:

Captain
T I E R - T W O
Lead Warrior:
Lead Hunter:
Shaman:

Vixen
T I E R - T H R E E
Hunter:

Natasha


Warrior:

Stark


Gatherer:
T I E R - F O U R
Subordinate:

Wraith
T I E R - F I V E
Omega: