Post by Antares on Mar 1, 2016 6:23:04 GMT -5
[attr="class","plbase"]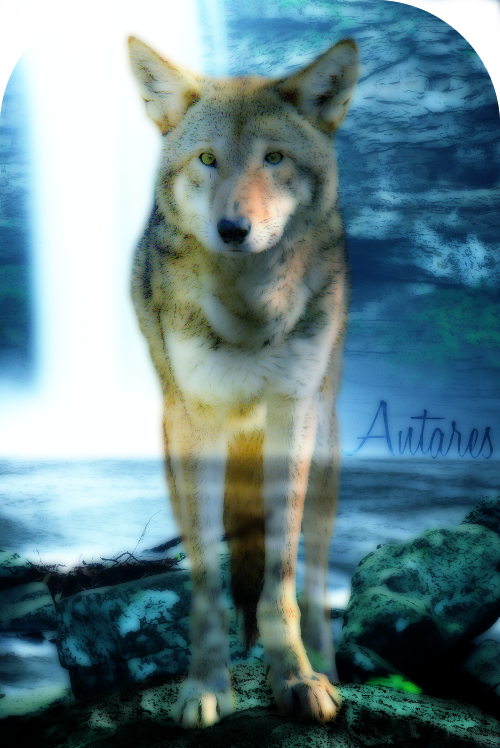 [attr="class","pltxt"]
A few days had passed since her acceptance into Ultoris, but Antares still struggled to feel that Aleru was truly home. It was something that she assumed would develop over time; yet, it still left a strange unsettled feeling within her chest. She knew none of these wolves closely, but had promised her loyalty to them. At least she had done right by her father, or so she liked to believe; after all, he had been quite fond of Severus and believed him to be a friend. It only seemed fitting to seek out this pack, if her parents had trusted the Alpha then she should as well. Both of them may be dead, but the russet femme found it hard to believe that they had judged his character poorly. Thus far, Antares had been quite pleased with how things had turned out. Their lands were secluded and safe, but quite different than where she grew up; the Alpha had given her a positive first impression and much to her pleasure some of the anxiety and worry had begun to fall away. Coming here had been a positive decision indeed.
Antares had been exploring Aleru in great detail since sunrise, attempting to become as familiar with the lands as possible. Her mind had been droning monotonously, thinking about everything and nothing simultaneously. She had hoped something of interest would distract her attention from the thoughts of her past, but unfortunately nothing had. A light sigh escaped from her muzzle as her paws carried her gracefully to the rivers edge. The river rushed rapidly before her, reflecting fragments of the sun's vibrant rays in every direction. Squinting her golden eyes slightly, she lowered her muzzle to the stream to quench her thirst. Although she managed to get her drink, the current was substantially faster than she had anticipated. Water sprayed itself across her face and chest, with a slight scoff the petite canine stepped back from the river. Eyes narrowed accusingly at the water as she gave her pelt a slight shake.
Slightly embarrassed, Antares lowered her frame to the ground. The river was secluded; yet not silent - which was something that she found surprisingly important at the moment. Typically, the absence of sound did not bother her; however, in this new land the sound of the rapid river was quite soothing. It was the sound of forward motion, something she had been using all of her willpower to perpetuate in her life lately. There was a strange emptiness, silence within her lately. One that she knew not how to properly evaluate.
'With time I am sure things will get better,'
she tried to convince herself. A slight grin tugged at her lips for a brief moment before drifting away, allowing a stoic expression to overcome her features once again. As she lay upon the ground, she permitted her mind to wander ever so slightly. To ponder what the future may hold for her here. Antares had never been much of a dreamer; in fact, she lived in the moment more than any of her siblings had. Perhaps that is why she had survived and they had not, so far as she knew. It was easier to assume them dead, it was a more realistic outcome than to assume that they had survived and were out there somewhere.
Time passed without much notice from the russet femme. The sun went from being perched high in the azure sky to casting purple and pink hues along the horizon. Several hours had passed; yet, she still lay there, enveloped within her own mind. Tassos seemed to be a memory from lifetimes ago. Sometimes it seemed surreal for her to think about. Perhaps that was all part of the plan, all part of coping with such a loss. Antares had never let herself become intimately close with others, never felt like anyone knew who she was at a fundamental level - anyone except her father that was. He had always seemed able to tell exactly what was on her mind, whereas others were clueless. Maybe it was something flawed within herself. Finally drawing herself back to the real world, the red femme flicked her ears quickly. She was partially surprised that no one had stumbled upon her resting place yet.
'Or maybe they have, and I just haven't noticed.'
Word Count
:
680
Tags
:
Ryker
Note
:
I feel like this is terrible. I hope you still love me.
[newclass=.pltxt]position: relative; z-index: 200; opacity: 0; transition: all 1.5s ease; -webkit-transition: all 1.5s ease; -moz-transition: all 1.5s ease;[/newclass][newclass=.plbase:hover .pltxt]opacity: .7;[/newclass][newclass=.pltxt::-webkit-scrollbar]width: 8px;[/newclass][newclass=.pltxt::-webkit-scrollbar-thumb]background: #161616;[/newclass]